I'm obsessed with Lawn Fawn...well I'm obsessed with a lot of stamp companies, but that's not what we're talking about here. Lawn Fawn has the cutest images and they work so well together it's bound to mean I don't own all the sets but am slowly working on it. LOL. I've had my eye on this one for a while and after the mini frogs in the Beary Rainy Day Set...it just kinda jumped into my cart at the craft store. So I decided it was time to play with this and will feature it in my current series.

I love bulk coloring and then creating with a set of images, but with different cards, layouts, and themes.
Bulk coloring images gives me practice and if I don't like how one turned out I can keep modifying how I color it to get the look I want. The same goes for if I love how the shading is, it's easy to replicate because it's fresh in my mind how I did it. Try it some time, I think it helps to make me a better creator. I get to focus on the coloring and then I can focus solely on the creating with already colored images. It's not how I always do it, but it's a great way to focus on learning new skills and harnessing creativity. At least it is for me.

The cards in this series all turned out adorable like the images themselves and there might be a throwback platform pop-up in this series yet. Yes, I made 2 different platforms with this stamp set...so stay tuned!
Products Used: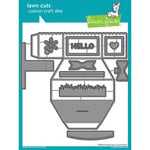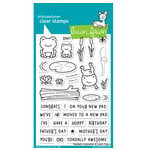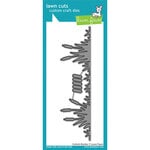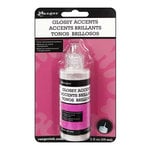 Ranger Ink - Stickles Glitter Glue - Waterfall
Keep Getting Inky,
Jaime