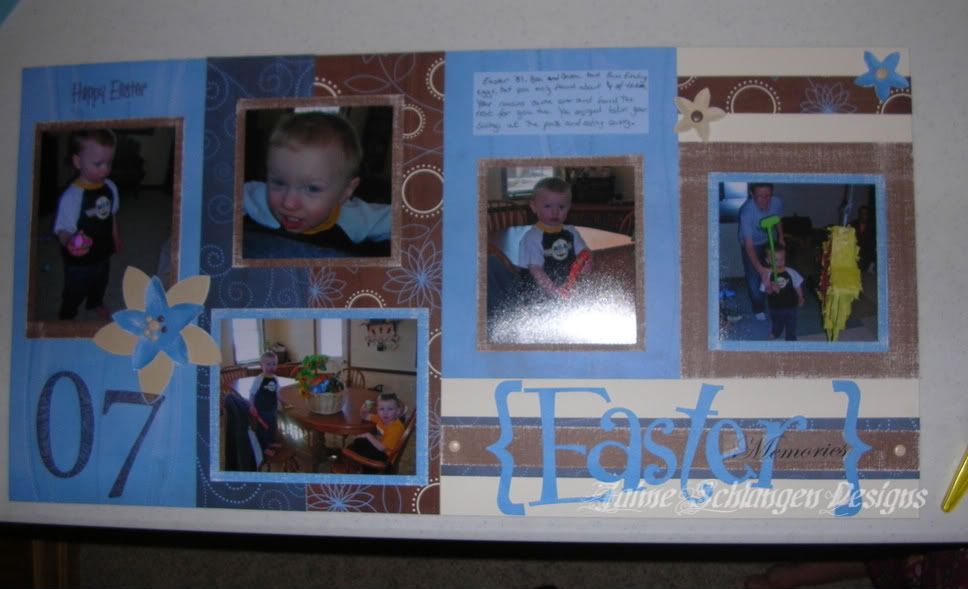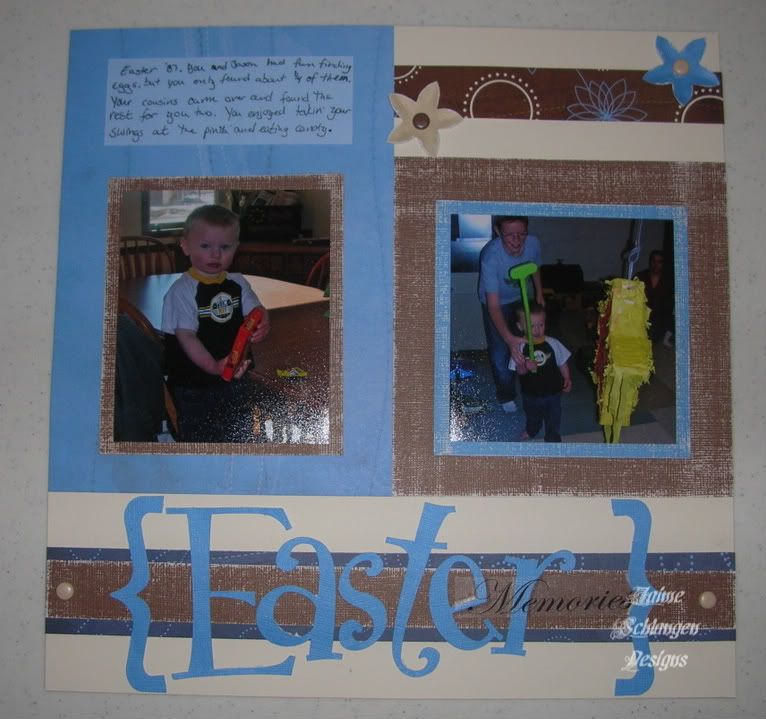 Okay so this is all I got scrapped on Saturday, but hey I got to chat a ton. I also finially used my serendipity paper pack from CTMH. I used my wishblade for the letters. (man I love that thing!)
Other than that busy weekend. I went to a Pure Romance Party on Friday night-- wow never knew there were so many ummmm..... well anyway had a ton of laughs. Saturday, my cuz'z Mary and Elizabeth, my sis Kayla, and my mother came over for a while to scrap and chat-- I guess we did more of the second than the first and I got to see Mary's beautiful wedding photos. Sunday, I picked up John's grandma (she is 90) and brought her out to our place for the afternoon. I tried explaining to Jason that G. Grandma lived in our house and Grandpa Leo was raised here. I don't think he could fathum the fact the grandpa was little once. Too funny. I love all the stories and history she shares with me. 17 children and she still lives to tell about it. Amazing!
Today was the usual Monday with the exception that I had to be to school early to sign off on Jason's IEP for next year. My little man will be gone 4 days a week then 5, sigh, they grow way too quick. Then we did speech and errands. The boys got to see the kitties at auntie Cindy's and can't wait for them to come live at our place. They are too cute and so friendly.
But I should go put the clothes in the dryer and GO TO BED, 4 1/2 hours of sleep doesn't sound like enough-- I could really go for 14 1/2. Oh well maybe next year.